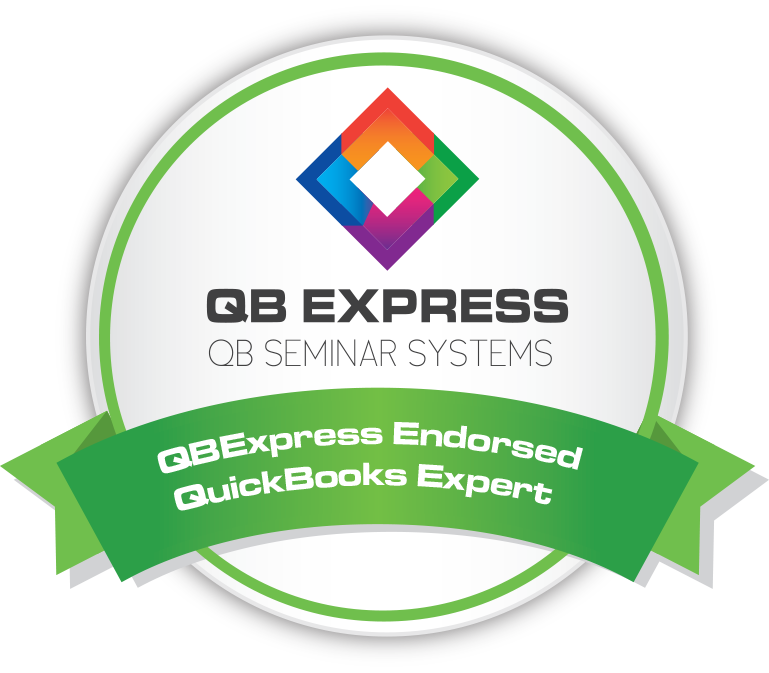 QUICKBOOKS TRAINING HELP YOU WANT AND NEED
You have spent money and effort on QuickBooks; you need to maximize the benefit to you.  Quickbooks should help you manage your business; it can transform your business.  If errors exist in your software configuration, you simply cannot rely on the fact your financial information is accurate, period. The QBExpress team recommends you have our Sebring QuickBooks ProAdvisor review your current setup to find and optimize areas that have been incorrectly configured and ensure you have a solid foundation in place upon which to fuel growth. If you are migrating to the software or are new to QuickBooks, it is in your best interest to have our QuickBooks professional oversee the process to make sure you are receiving the highest value possible from your accounting system. Paul's cost-effective service will produce giant returns on your investment.
Exceptional Florida QuickBooks Training
If you want to learn from one of the best QuickBooks trainers in the business, call Paul. He is second to none when it comes to his uncanny ability to take complicated workflow principles, accounting concepts and technology issues and convert them to dialogue that is easy to grasp. What sets The Tax Maestro apart is that he is not only knowledgeable in accounting system software, he is a CPA, MBA and CFP. Paul can explain what your numbers mean and how to use them to improve company performance in every department. All training options are customizable and include:
Onsite QuickBooks Training Sessions – Paul will pre-identify your learning objectives and customize training materials accordingly. He will then come to your location and train your team in the comfort of your own office.
QuickBooks Training Classes – Attend a QuickBooks Seminar and learn with other students in a small group. Topics include Foundations, Advanced, QuickBooks Online Edition, QuickBooks as a Business Management Tool (for owners and managers), Payroll, etc.
Online QuickBooks Training and Troubleshooting – The Tax Maestro can remotely access your screen and track down and fix issues that are causing productivity losses and frustration! He will train you at the same time on what caused the problem and how to avoid it in the future.
 The Bigger Picture – Making Sense of Your Numbers
Once you have an accurate and solid foundation in your accounting system and have received proper training on the software, you are ready to build wealth in your business. Paul Clough is a visionary small business expert who can revise or build a business plan to stimulate growth, develop a strategic tax plan to minimize tax liabilities and help you implement best practice processes in all areas of your company. The Tax Maestro can help you with:
Bookkeeping and Write-up – Get all or part of the bookkeeping headache off your plate. Paul's team can take over the entire function or fill in the gaps where needed. You can count on real-time, accurate financial data upon which to base essential business decisions. Better yet, Paul will show you how to use the information for remarkable results.
Payroll Services – The Tax Maestro team can manage your payroll entry, provide direct deposits and paychecks for employees, file payroll related tax returns, prepare year-end W-2s, you name it!
Strategic Tax Planning and Tax Preparation – If you are in search of a proactive tax advisor who is willing to do more than just file your return, Paul can help you. Most accountants are only score keepers. Strategic year-round tax planning is critical if you want to avoid over paying tax liabilities. As the name implies, Paul is a Tax Maestro that will amaze!
Business Management Services – In today's regulation restrictive, competitive business environment, it is wise to have a financial services expert by your side to help you navigate to exceptional success. For far less than the cost of an in-house CFO, Paul can be with you every step of the way advising you on a strategic plan of action.
Wealth Management Services – As a Certified Financial Planner, Paul can help you plan for the future, achieve financial goals and maintain financial independence through a comfortable retirement.
About Paul Clough
Paul has been providing exceptional financial guidance to individuals and businesses for decades. His expertise ranges from basic tax management and accounting services to in-depth services such as QuickBooks installations, training and support, financial statements and financial planning. He is a Certified Public Accountant, holds a Masters of Business Administration and is a Certified Financial Planner in addition to his extensive QuickBooks expertise. QBExpress proudly endorses this outstanding financial solutions provider.
1751 US Highway 27 S
Sebring, FL 33870-2172
863-658-4357