It may a good idea to have your software setup reviewed by an expert in QuickBooks review, who can also conduct a QuickBooks repair if needed to give you a fresh start in QuickBooks. If you lack the confidence that your QuickBooks accounting software was setup correctly and that data is feeding into reports as it should be, you need to take action NOW to save time and heartache later. If you do not trust that your numbers are accurate, you cannot make wise business decisions on a daily basis. While QuickBooks software is relatively easy to use, we find that our clients frequently create numerous setup errors as well as data entry errors that require troubleshooting. Typically we get the QuickBooks repair call at the close of our clients' fiscal year; no problem. Call ANY time of year, WE HAVE THE SKILLSET TO HELP YOU.
The QBExpress QuickBooks consultants can give you the clean slate, fresh start and peace of mind you need. Our consultants follow clearly defined QuickBooks repair process and procedures to identify and fix problem areas related to:
The Chart of Accounts
General Ledger
Accounts Receivable
Accounts Payable
Vendor and Customer Setup
Loan Manager
Memorized Transactions
Custom Reports
Timesheet Entries
Un-deposited Funds
Item List Analysis
Payroll Item Analysis
Fixed Asset Analysis
Inventory Analysis
Sales Tax Reports
and FAR MORE
Do not be embarrassed if you believe you have made mistakes in the QuickBooks setup or in entering transactions; you are NOT alone. That's what makes QuickBooks so great; mistakes can be fixed and the QuickBooks Consultants in our network are highly skilled in that task.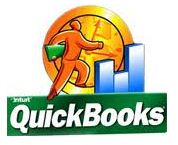 Whether you need a QuickBooks repair, review, set-up, staff training, business consultation or simply want to outsource the entire accounting/bookkeeping function, WE CAN HELP.
Call now to get started: 863-658-4357